Sefton Training Hub
Welcome to your Sefton Training Hub. Your local community led team is here to help your PCN, your practice, your staff and ultimately your patients. We are a group of people who support the development and transformation of the primary and community care workforce through education and training across Southport & Formby and South Sefton. Part of the Cheshire & Merseyside Training Hub, our aim is to help attract, recruit and retain staff to ensure that our workforce is fit for the future and so that our patients will benefit from high quality care and services.
The Sefton Training Hub is designed to meet the educational needs of the multi-disciplinary primary care team across the Sefton area. The hub is responsible for the placement of Physician Associate students across Cheshire and Merseyside and student nurse placements across our patch. The overarching objective for the training hubs is to support with the growth and development of the primary care workforce across Sefton.
Meet the Team
Here at Sefton Training Hub, we are a collective team of clinical leads and administrative support supported by our clinical lead director and regional training hub, Cheshire & Merseyside Training Hub.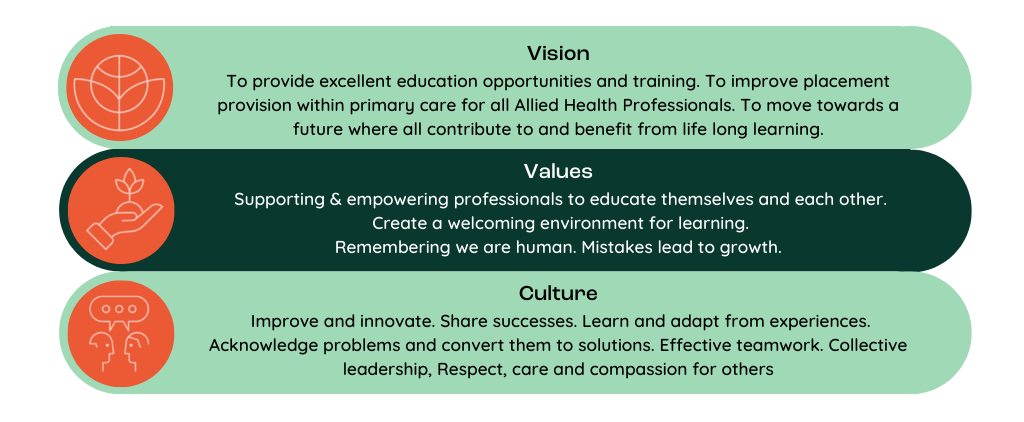 As a team, we hold a set of values that drive our vision and culture in the work that we do.