Tuesday, 21 December 2021
Services available over the festive period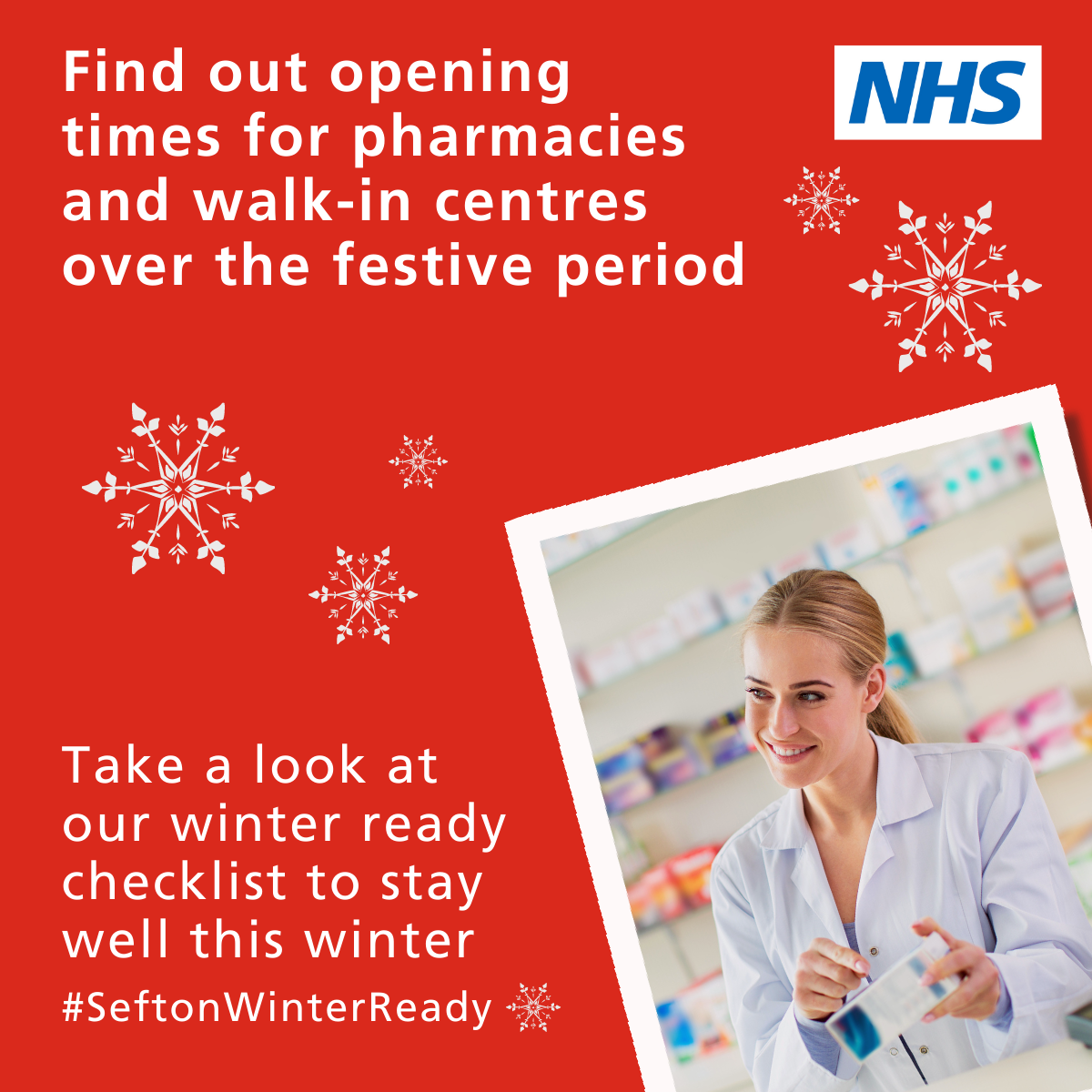 Alongside the NHS, we will be here for you over the festive period. Make sure you know where to get help if you need it.
Our 7 Day GP Service is open, including Christmas Day.
7 Day GP Service Festive Opening Times
Christmas Day - 9am-1pm
Boxing Day - 9am-1pm
Monday 27th - 9am-1pm
Tuesday 28th - 9am-1pm
Wednesday 29th - 5pm-9pm
Thursday 30th - 5pm-9pm
Friday 31st 5pm-9pm
New Years Day - 9am-1pm
Sunday 2nd - 9am-1pm
Monday 3rd - 9am-1pm
To book an appointment, please contact your GP. For full details, please visit our 7 Day GP Service webpage.
If you need urgent care over the coming weeks, think 111 first. A trained member of staff will help you be seen quickly and safely by a suitable service. Watch the video below to see how the service works. Call 111, or visit the 111 website.
You can find information on a range of local services over the festive period on the Southport and Formby CCG website, including local pharmacies, walk-in centres, GP practices and other local services.