Friday, 26 November 2021
Sefton urged to keep safe and well during cold snap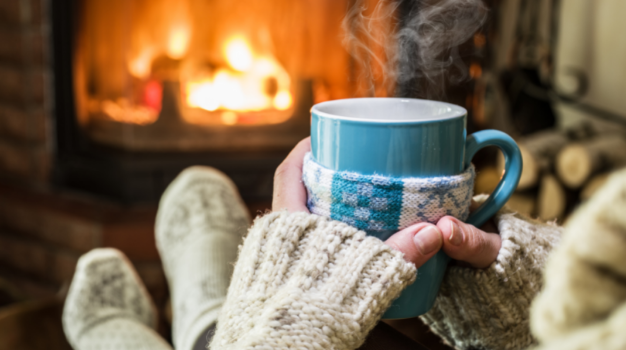 With the Met Office issuing a weather warning for the North West, healthcare leaders in Sefton are sharing advice for keeping safe and well this weekend.
The weather warning means that from Friday evening through to Monday there is a high chance of very strong winds, cold temperatures, rain and sleet, which can be hazardous for vulnerable people or those with long term health conditions.
Sefton residents are being asked to look out for their relatives, friends and neighbours, and to follow the NHS advice on keeping safe and well, below.
Keep warm
If you are aged 65 or older, or have long term conditions such as heart or kidney disease, diabetes or breathing conditions, you should keep warm by heating your home to at least 18°C (65°F). You should also wear several layers of light clothes to keep warm, as multiple layers will trap warm air better than one bulky layer of clothing.
Keeping warm over the winter months can also help us all to prevent colds, flu and more serious health problems such as heart attacks, strokes, pneumonia and depression.
If you do go outside during the wet and windy weather, remember to wear shoes with a good grip to prevent slips and fall. If possible, stay inside during a cold period if you have heart or respiratory problems.
Be prepared
Ensure you have stocked your cupboards with food and medications in advance, to avoid going out in the bad weather. There are a variety of items you can keep at home to keep healthy and treat minor illnesses, such as pain relief medications, lozenges, cold and cough syrups, antihistamines, and much more.
Susanne Lynch MBE, head of medicines management at NHS South Sefton Clinical Commissioning Group (CCG) and NHS Southport and Formby CCG, said:
"The cold weather can make us all more vulnerable to illness, but help is available from all local pharmacies in Sefton, who can advise on treatment for minor illnesses and what to keep in your medicine cabinet."
"If you do become ill, we ask that you think about self-care, speaking to your local pharmacist, or calling NHS 111 for non-emergencies."
Know where to get help
If you have an urgent medical problem, but not an emergency, get help from NHS 111 by visiting: www.111.nhs.uk online, or calling 111.
For help with treatment for common illnesses like coughs, colds or earache contact your local pharmacy who can give advice and recommend medicines and are happy to help. You can also access NHS advice and information at www.nhs.uk.
Cllr Ian Moncur, cabinet member for health and wellbeing at Sefton Council, said:
"During the poor weather this weekend we encourage everyone in our local communities to keep an eye out for vulnerable residents and neighbours, or anyone living alone who may need advice or support."
"If you're worried about a relative or an elderly neighbour, contact your local council or ring the Age UK helpline on 0800 00 99 66."